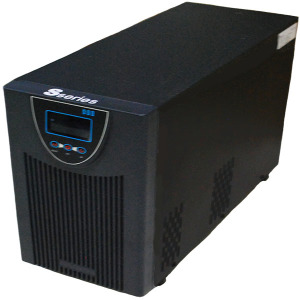 PI 3000 HYBRID CHARGER & INVERTER
PI 3000 single phase off-grid inverter with solar controller inside, the output of which is standard pure sine wave inverter and insolated transformer. The controller adapts MPPT technology,integrated pure sign wave inverter and low frequency transformer makes it with excellent overload performance, suitable for a variety of electrical appliances. PI 3000 supports mains/generator input, take advantages of old disel generators, saving initial investment and operating maintenace cost.
Solar Home System
Solar Power System
Inverter Pure Sine wave
Etc.
Spesifikasi Produk
| | |
| --- | --- |
| Part Number | 29-167 |
| Model | PI 3000 |
| Output Power | 2.5kW |
| Battery Voltage | 48Vdc |
| Solar Charge | MPPT |
| Solar Rate Input Power | 2880 W |
| PV Input Voltage Range | 90∼150Vdc |
| Solar Max In/Out Current | 30A |
| AC Input Voltage Range | 180-240 |
| Inverter Output Wave | Pure Sign Wave |
| Product Size | 500mmX195mmX345mm |